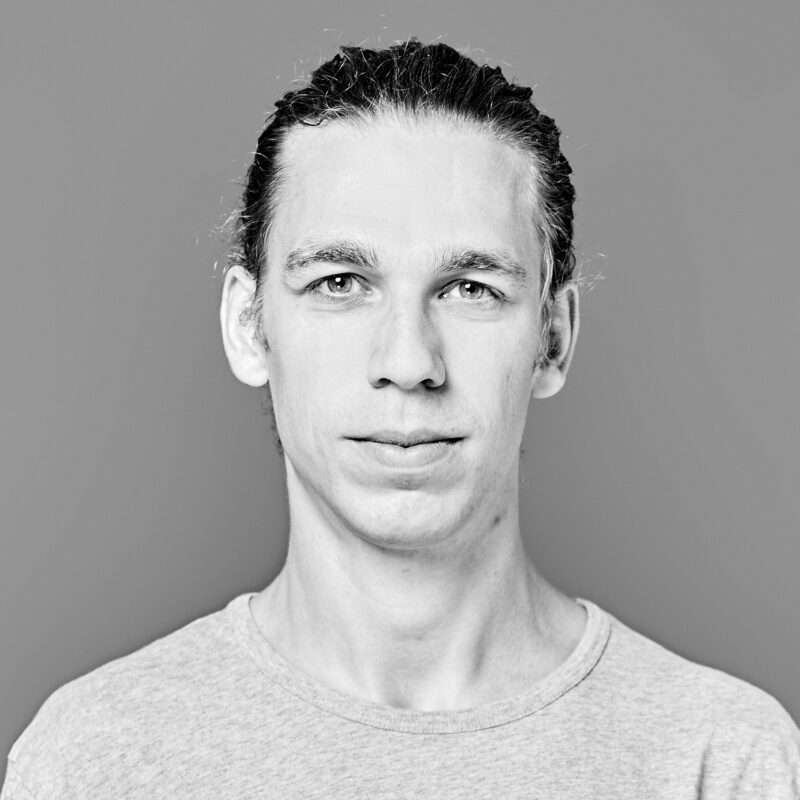 Erik Axel Eggeling
System Engineering
We often develop the software for our projects ourselves. This way we're not limited by existing solutions.
Erik studied building informatics and cultural geography in Lund, fine arts with Sigtuna Folkhögskola and Architectural Lighting Design at the KTH Royal Institute of Technology in Stockholm. Before joining iart in 2019, he worked in data processing for digital maps and light and video control — both as a club scene technician and media architecture engineer.
At iart he works as a software developer at various interfaces of vision and execution. He is particularly interested in the intermedial phenomena that arise from the fusion of video and light.
In addition, he researches in artistic projects the materiality and standardization of digital media, their aesthetics and effects on our perception.