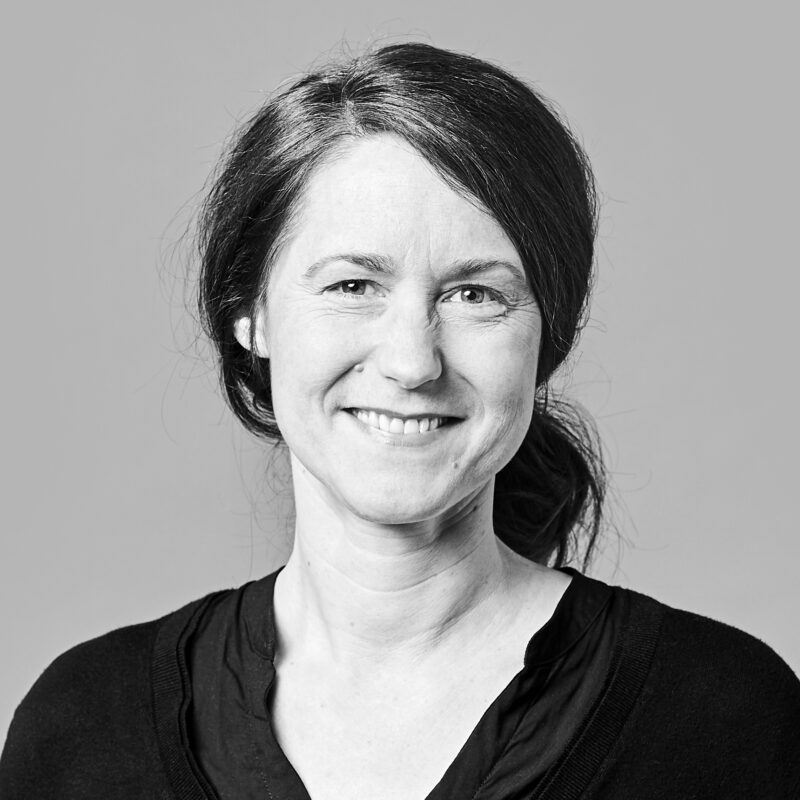 Anna Pfeiffer
Conception and Content
In my view, content mediation succeeds when we inspire people and stimulate their thinking.
Anna has an MA in cultural studies and prior to coming to iart she worked as a curator and educator in art museums. Since 2004 she has been responsible for developing content and for education at iart.

It is Anna's expertise that enables her to present certain themes and connections to a target audience in an interesting way, to tell stories, and to make information accessible in the process. Her work always starts with the space and the future visitor: To whom are we speaking? Do we find ourselves in an exhibition space, a visitors' center, or even an urban space? Starting from there, Anna works with her colleagues to conceive and develop content and to organize it spatially.