Universe of Particles
Permanent Multimedia Exhibition at CERN
In a nutshell
Since July 2010 the exhibition "Universe of Particles" extends over 450 square meters in a 27 metre-high dome-shaped pavilion. In order to communicate its complex themes, which are often difficult to grasp, CERN has installed a multimedia exhibition. It provides an arena for the interactive staging of complex scientific theories, experiments and research tools in order to make them comprehensible for different audiences.
Interactive Media Table
One of the interactice stations iart provided is a round media table at which visitors can explore the functioning of the LHC (Large Hadron Collider) particle accelerator concealed 100 meters underground. Different visitors can simultaneously open up different thematic fields and explore the content individually.

Various interactive interfaces
The globe "Interactive Sphere" enables visitors to interact via small touch surfaces. Thanks to the built-in sensor technology, text and images appear at certain points to provide more in-depth content. In this way, content can be explored playfully and new knowledge can be acquired intuitively.

The "Interactive Ball" is a spherical interface for two and three-dimensional pictorial worlds and text, which, depending on the user's navigation, seem to arrange themselves spatially in the ball. A field projected onto the translucent ball from the inside creates the illusion of an oval window offering a vista into the ball: a city spreads out into the ball's depths, the universe opens up.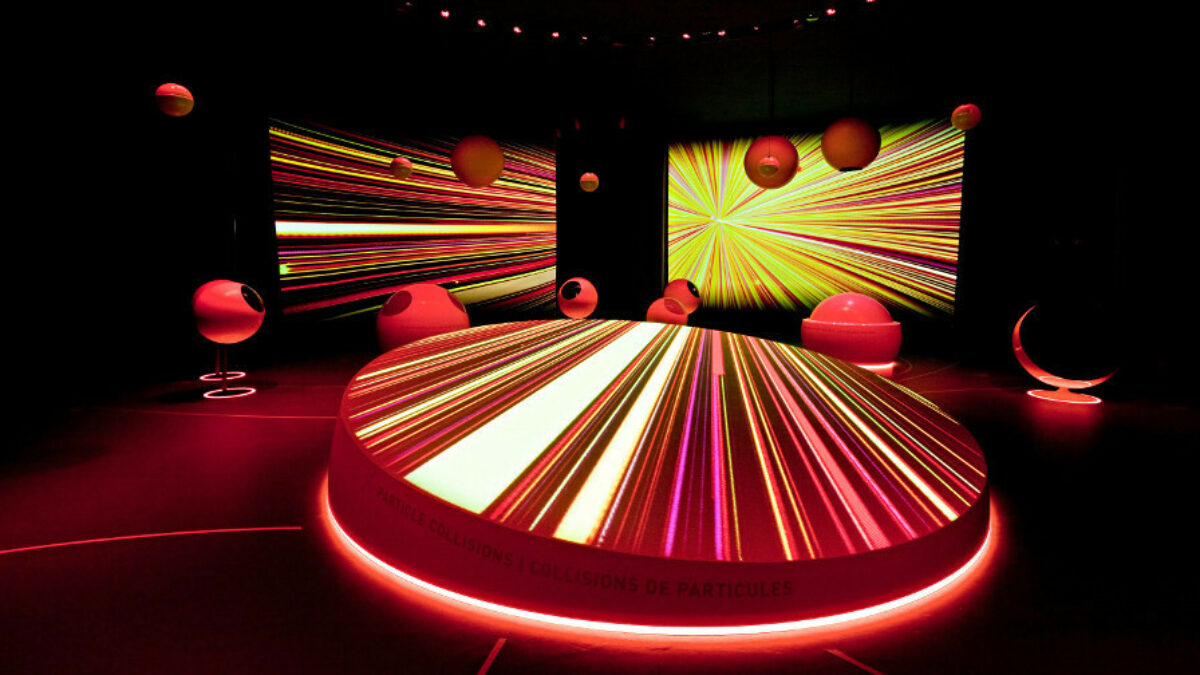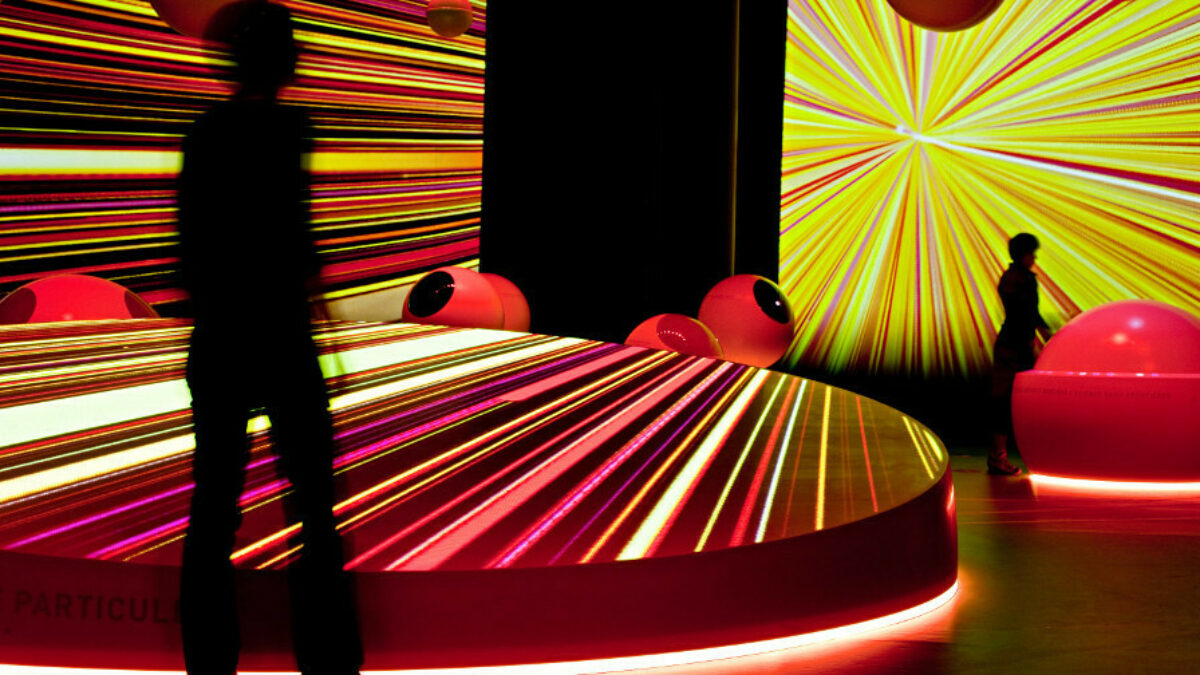 Opening

2010

Location

Genf

Client

CERN

Partners

Atelier BrücknerTamschick Media+Space

Services

Technical PlanningPrototypingSystem DevelopmentSoftware DevelopmentSystem IntegrationProcess ManagementRequirements ManagementOperationCoordinationMaintenanceInteraction DesignControlling

Awards

ADAM Award

Silver Apple

Deutscher Designer Club E.V. Award

Bronze

ADC Award

Silver

Photos & Video Footage

Michael Jungblut