Messe Basel
The Media Elements of the New Building
Lights connect public and economic spaces
In 2013, the exhibition complex Messe Basel opened its spectacular new building by the Swiss architects Herzog & de Meuron. It consists of a new exhibition hall as well as a building partially covering the Messeplatz (exhibition square). In cooperation with the architects, iart conceived several brand tools that fit in perfectly with the architecture, contribute to the identity of the building, and at the same time serve advertising purposes.

EXTENSIVE LED-STRAPS
In the two foyers of the building, two over 110 meters long LED bands, high resolution LED screens and dynamically adjustable lighting moods create an inviting atmosphere, while also having concrete communication functions. Each element can be used flexibly, which allows the Messe Basel to respond individually to the needs of a particular event, customer or communication purpose.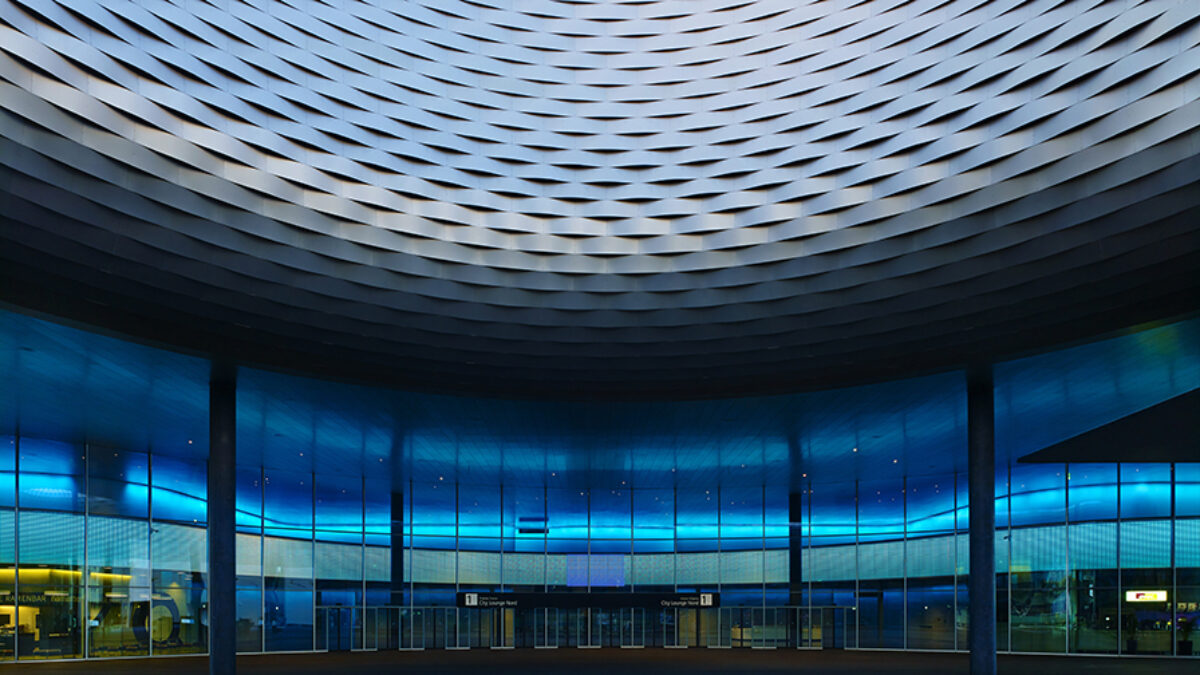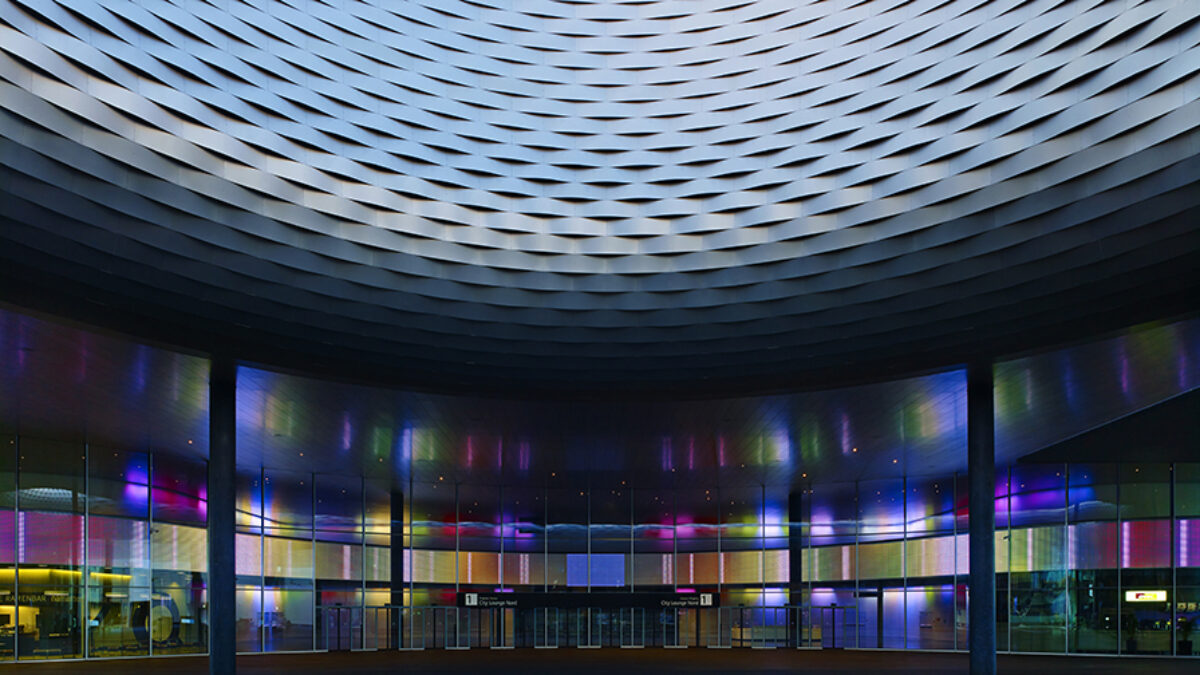 FOYERS SHINE IN THE COLOURS OF THE EVENTS
The media architectural elements of the building can thus be customised according to the different corporate designs of the organisers and help communicate the messages of the respective brands. Depending on the requirements, the content of the LED bands can also be displayed on the high resolution screens, which allows for the information to be communicated either in combination or separately. Due to the flexible media elements and the intuitive operating system, the brand tools developed by iart become more than pure advertising space. Not only do they make brands visible, they also make them an experience – through images, light, colour, and space.
Opening

2013

Location

Basel

Client

MCH Group

Partner

Herzog & de Meuron

Services

Lighting DesignTechnical PlanningSystem DevelopmentSoftware DevelopmentSystem IntegrationProcess ManagementRequirements ManagementCoordinationControlling

Photos & Video Footage

Mark Niedermann