iart's Interactive Books
A Framework
iart's interactive books fascinate people of all ages: They can be explored intuitively, surprise and communicate contents in an innovative way. As readers leaf through the book, each page unfolds anew before their eyes. For the printed parts of the pages are supplemented by projected content, thus permitting interactive elements and moments of surprise in the form of animations with sound.

For over a year, iart has developed a framework for creating interactive books, continuously optimising it with regards to the technology, design and possibilities for interaction. It was implemented for the first time in the form of an interactive book to the exhibition "Paul Gauguin" at the Fondation Beyeler (8 February - 28 June 2015). As the magical centre of the multimedia room, it offered a playful approach to the live and work of the French artist.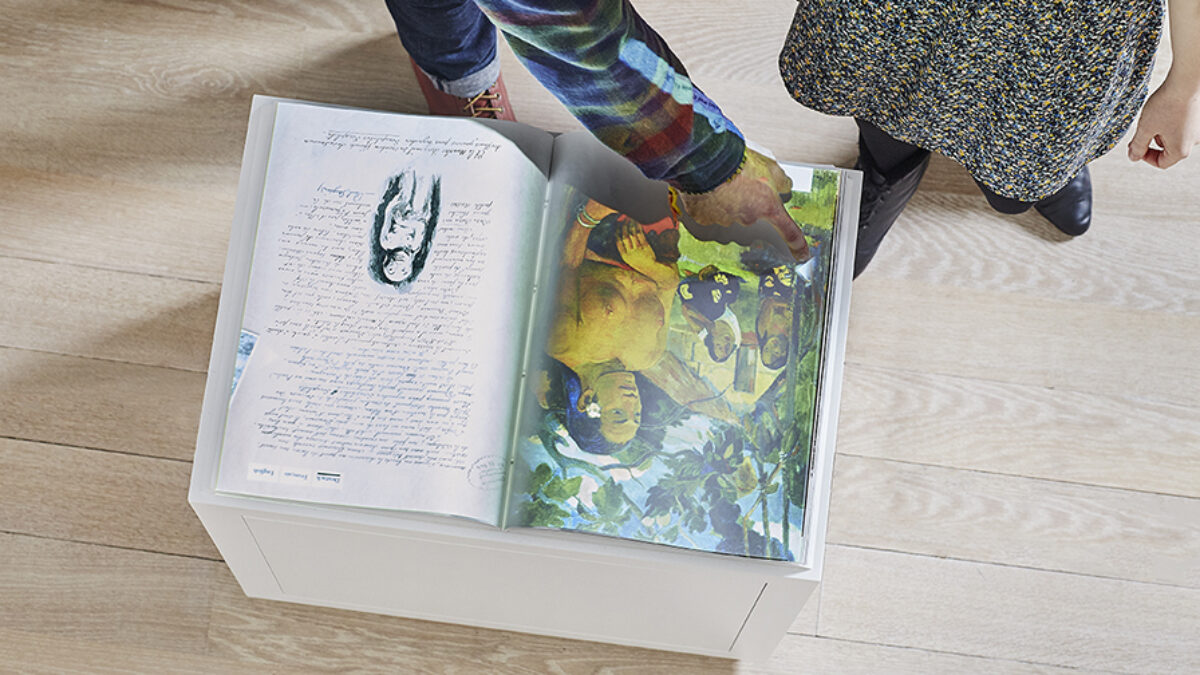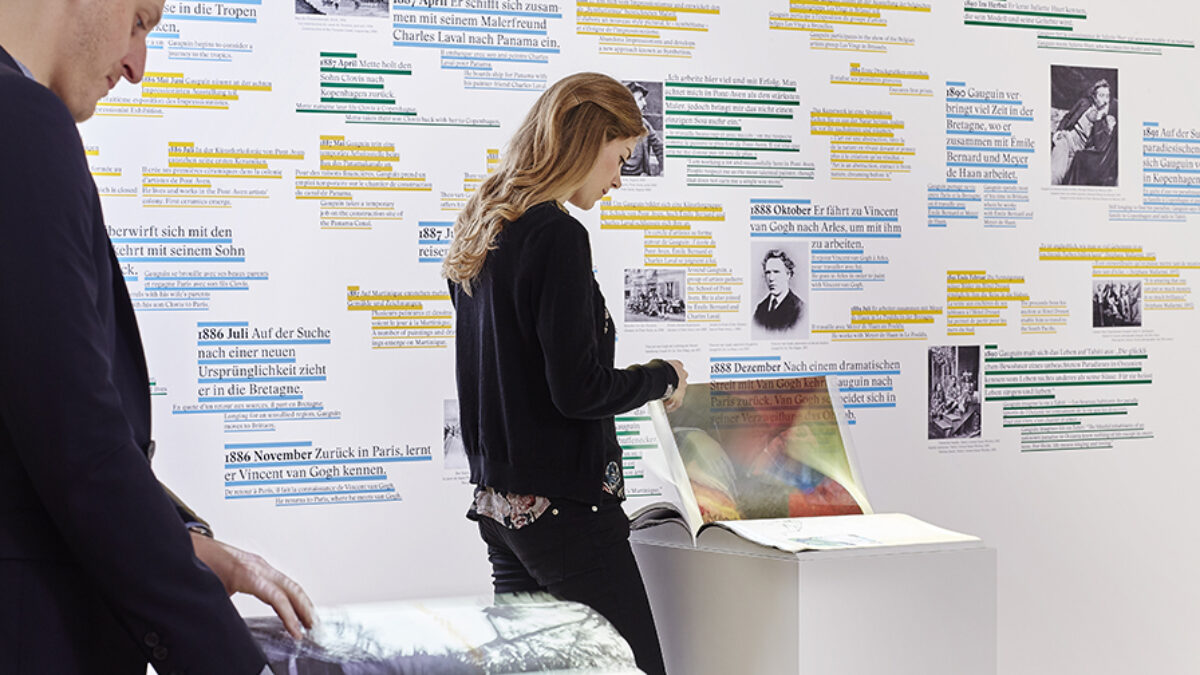 Of course, many other topics could also be communicated in an interactive book, such as the history of a company, the diary of a trip or the development of a product.
A very special characteristic of iart's interactive books is the fact that the printed and projected contents can hardly be distinguished from one another. The analogue and digital worlds seem to merge on the pages of the book. As a result, the book does not only appear in virtual superposition, but adds to a new experience by offering the possibility of a haptic sensation.
In addition, interactive elements and an elaborate sensor technology provide an intuitive access to the contents: animations are triggered when a page is turned or a highlighted area of the image is touched, and the language of the texts can be changed with a simple touch.
At the same time, the technology remains in the background: hidden in the ceiling, inside the base of the book, without monitor, mouse, keys and cursor. For the readers, only the book with its physical pages and interactive animations can be seen, touched and heard.
Photos: Mark Niedermann, Michael Jungblut
Opening

2015

Services

2D/3D DesignTechnical PlanningSystem DevelopmentSoftware DevelopmentSystem IntegrationCoordinationContent DevelopmentInteraction Design