Arteplage Murten Expo.02
360° Projection
Rythmised picture sheets
On the occasion of the Swiss National Exhibition Expo.02, iart, in cooperation with the group "Panorama2000", realised the panorama "Switzerland Version 2.1" in Jean Nouvel's Cube: a 360° projection that was 23 meters wide and 7 meters high, it presented high density digital images in real time.

A small ferry took visitors to Jean Nouvel's Cube in the middle of Lake Murten. On the ground floor of the three-storey pavilion, they first came across a curved 360° screen onto which a precisely choreographed succession of images was projected in an alternating rhythm: the 360° panorama "Switzerland Version 2.1" that took them on a journey through Switzerland's history, geography, tales and myths.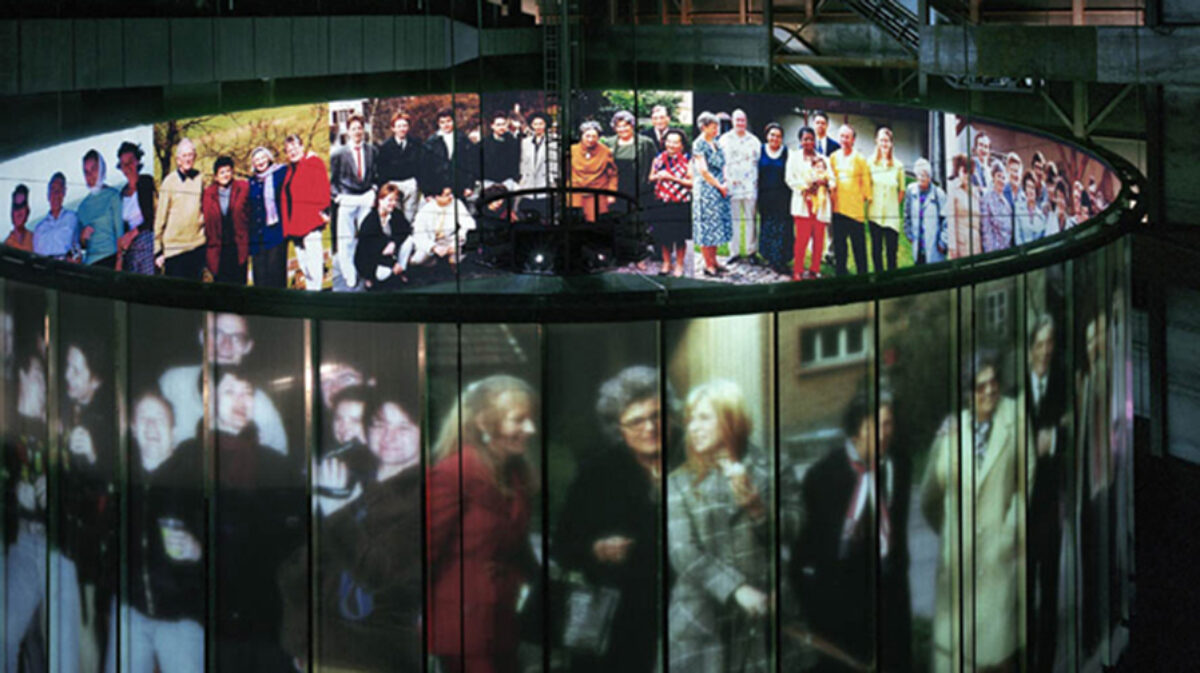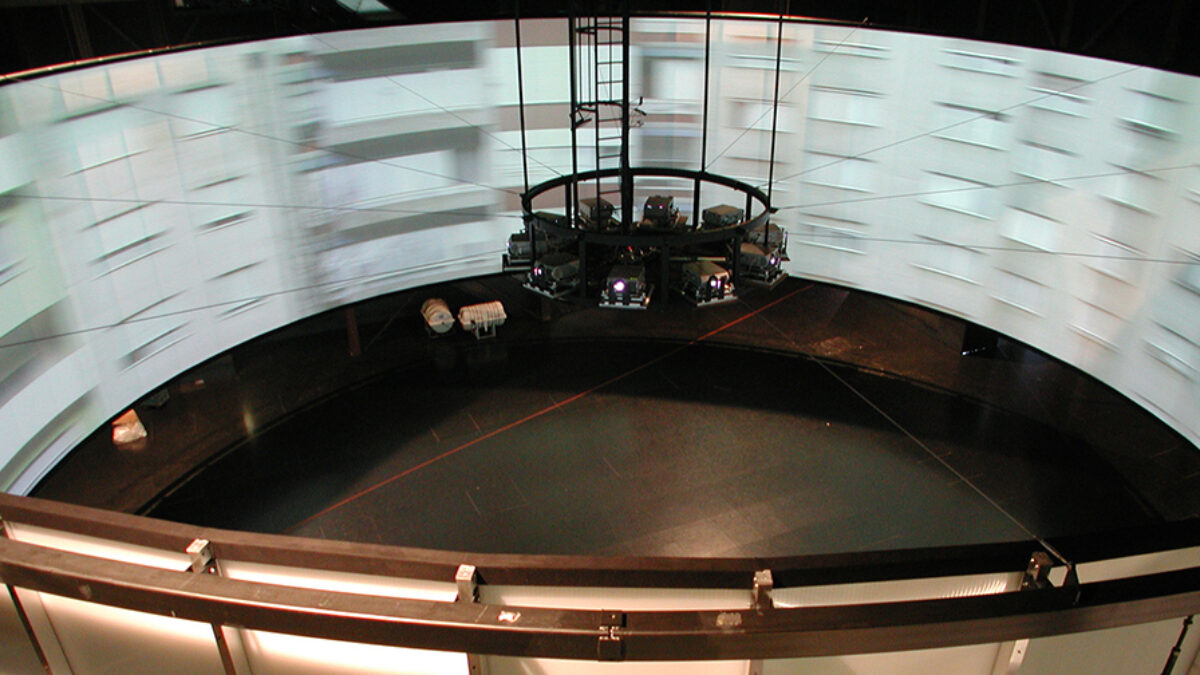 On the second floor a restored historic panoramic painting from the year 1894 represented the Battle of Murten in 1476. From the top floor visitors could see the real panorama of Murten's natural surroundings.

The panorama "Switzerland Version 2.1" was compiled by a group of artists from a huge stock of pictures of Switzerland. Famous, stereotypic pictures were used as well as less familiar ones and even some that were totally unknown: their own photos, media pictures and loans from other collections. The pictures were painstakingly digitalised, processed, modified and combined into a series of images that succeeded one another calmly with occasional bursts of a faster rhythm.

While the historical panorama on the second floor attempted to communicate closeness to reality at the same time as an optical illusion, the central objective of the group 'Panorama2000' was to dispel clichés through modifications and new juxtapositions, hence evoking new associations with the theme of Switzerland. Visitors were intended to find their own image of Switzerland again or to be able to reinvent it. With images taken from the public and the private sphere, the artists explored notions such as reality, identity, belonging and homeland.
Opening

2002

Location

Murten

Client

Expo.02

Partner

Panorama2000

Services

Technical PlanningSystem DevelopmentSystem IntegrationAudiovisual Production