Zellweger Park, Uster
Interactive Lighting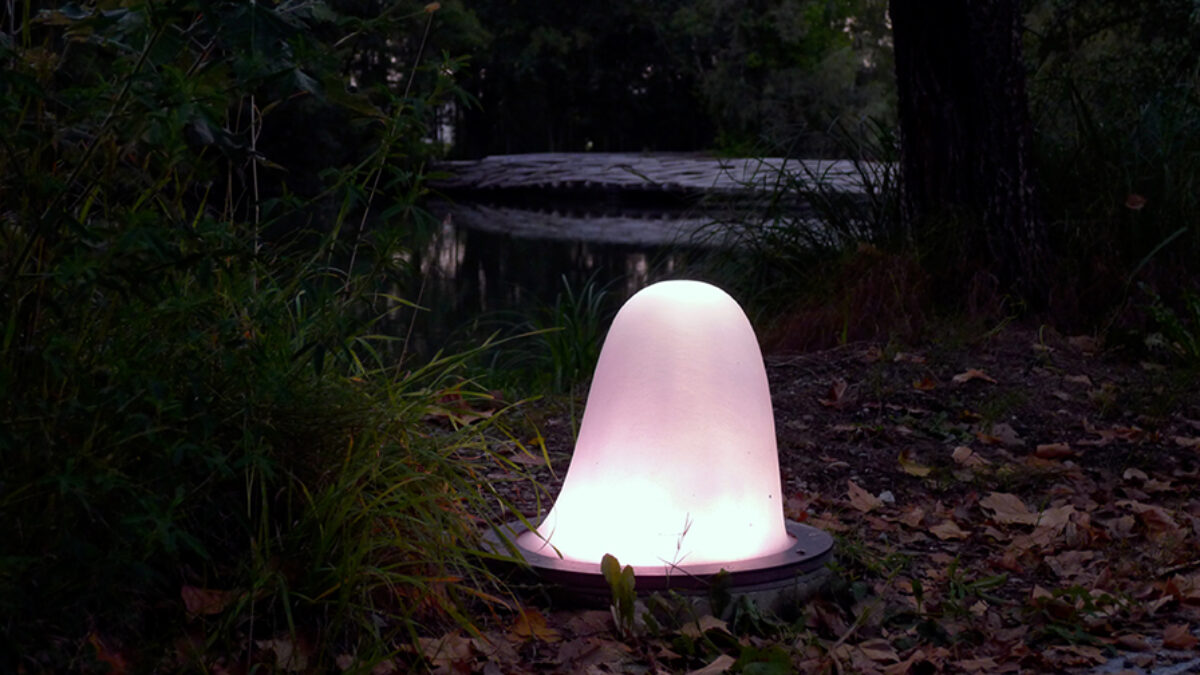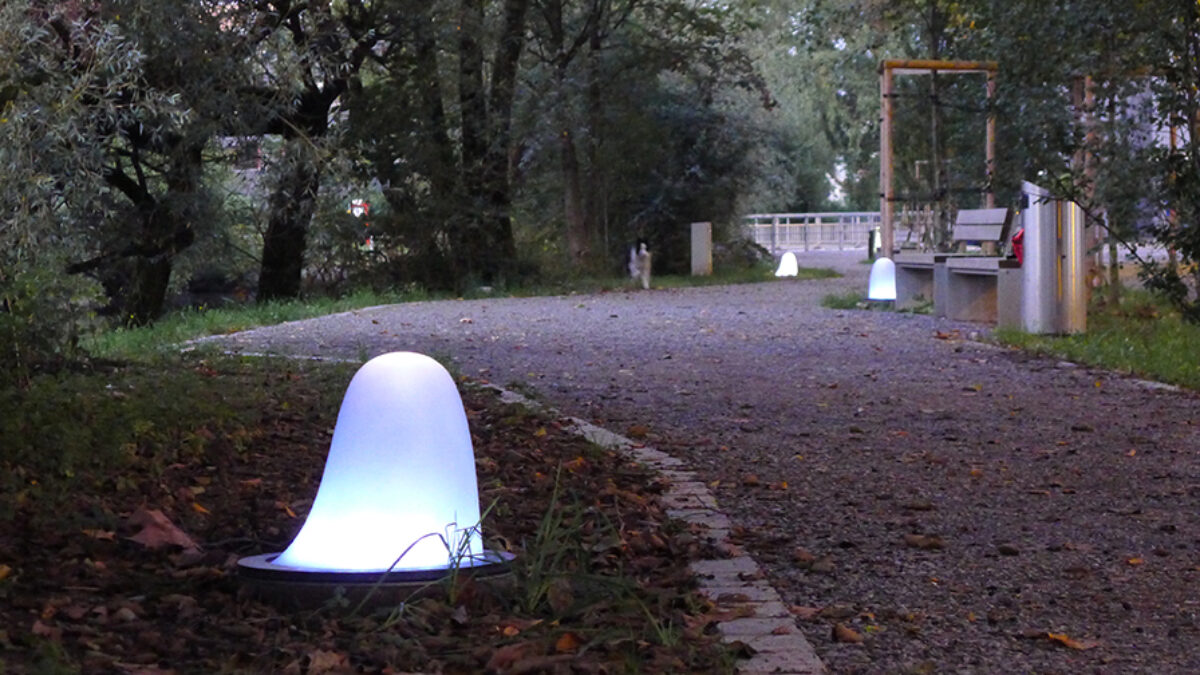 For the Zellweger Park in Uster iart developed a new interactive lamp in collaboration with Gramazio & Kohler. In its idle state, it glows in a gentle play of colours between a temperature-dependent basic RGB colour and a white tip, as if breathing. When approached by a person, the intensity of the light increases, glows brightly for a moment and then slowly returns to the idle state.
The new Zellweger Park lamp is a further development of the Stadtpark Uster lamp and features several improvements and additional functions. Particularly striking is the coloured light and its structuring: In addition to the white light, the lower part of the lamp also glows in shades of red, green and blue. The upper part remains white. Moreover, the system has been improved with sensitive radar sensors and the performance of the lamp has been expanded: Not only does it react with changing light intensity to the movement of passers-by, but also with different colour values to shifts in temperature. Being a long-term installation in an outdoor area, the new lamp has been designed to be even more robust than its predecessor.
This project was realised in collaboration with tegoro solutions (since 2013 part of iart).

Opening

2011

Location

Uster

Client

Stadt Uster

Partner

Gramazio & Kohler

Services

Lighting DesignSystem DevelopmentSystem IntegrationElectronics Development