Raiffeisenbank Kreuzplatz Zurich
Interactive Media Table
On 10 February 2011 the Raiffeisenbank opened a new branch: Raiffeisen Private Financial Consulting at Kreuzplatz in Zurich. iart planned, designed and realised a new interactive media table for the elegant premises designed by the consortium of Drexler Guinand Jauslin Architects Ltd and NAU Zurich.

All the media tables we have produced in recent years have incorporated new tailor-made functions, features and interfaces adapted to suit the clients' individual needs. This is particularly true to the Open Lounge of Raiffeisenbank's new "Private Financial Consulting" branch on the Kreuzplatz. As well as optimising the technology and user-friendliness, we took the scenography of the space and Raiffeisenbank's Corporate Identity into account when developing the interface for the application.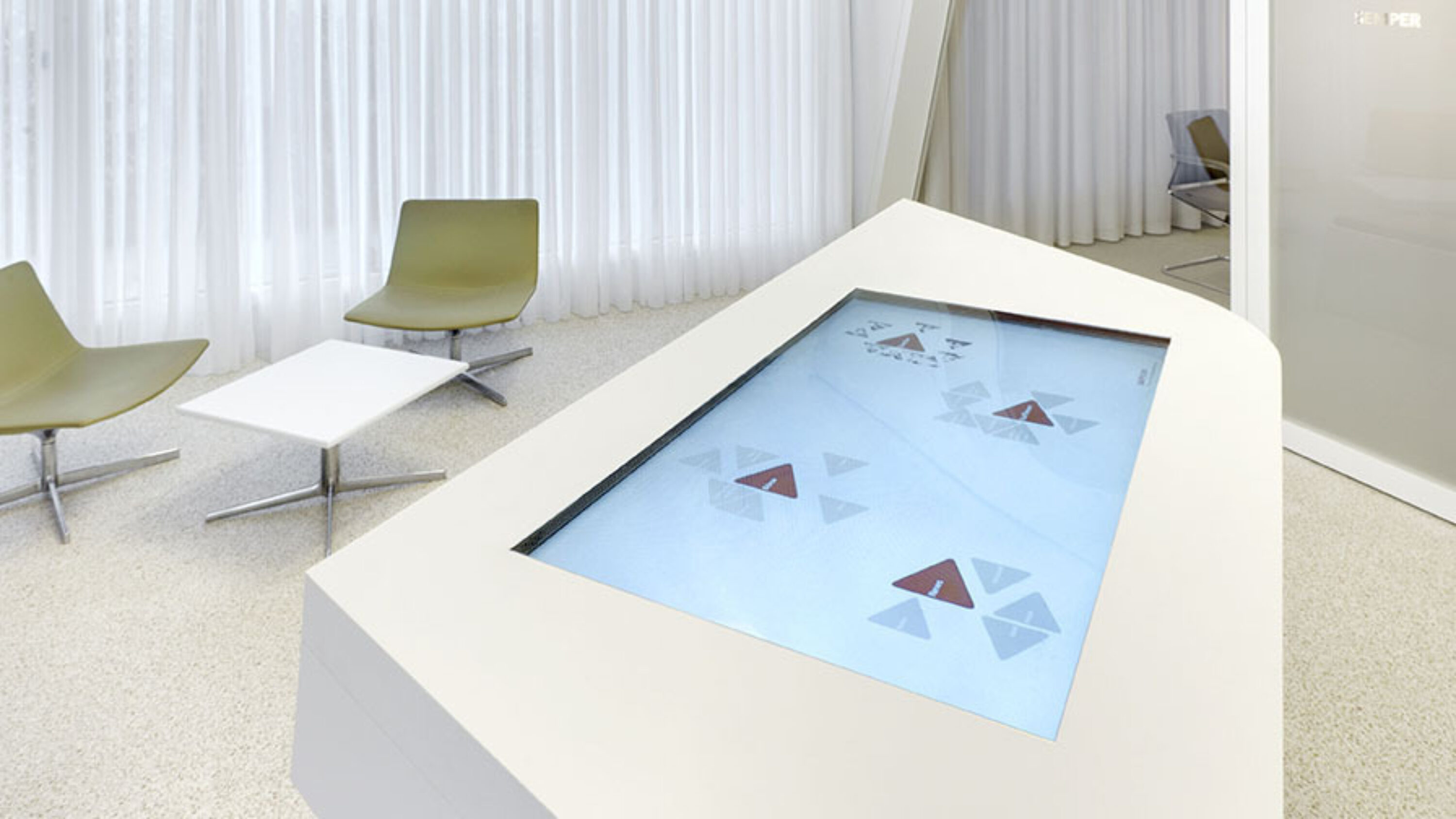 The innovative concept offers a wide range of features for bank clients and staff. Content is automatically generated, with stock market data even being updated every second. The bank's staff can use the media table as an advisory tool while its clients can use it for independent research. Anyone wanting to inform themselves in an innovative manner on topics relating to the Raiffeisenbank can activate the media table's interface intuitively and without prior introduction by means of finger tracking. The content is arranged in a way that makes random as well as focused research possible.
Opening

2011

Location

Zürich

Client

Raiffeisen Schweiz Genossenschaft

Partners

ARGE Drexler Guinand Jauslin Architekten AGInteractive ThingsNAU

Services

2D/3D DesignSystem DevelopmentSoftware DevelopmentSystem IntegrationProcess ManagementRequirements ManagementCoordinationInteraction DesignControlling

Photos & Video Footage

Jan Bitter, iart