BMW at Art Basel 2016
The Media Installations
Context
On the occasion of Art Basel 2016, the Munich-based automobile manufacturer BMW invited visitors to a cocktail evening and a design talk the following morning. These events focused on two art initiatives: BMW Art Journey and BMW Art Car Collection. iart, in cooperation with the Berlin- and Zurich-based communications agency WUNDERLAND, developed and realised two spatial, media installations for BMW's several-day presentation at UBS Forum in Basel. The project was implemented on behalf of the Munich-based live-communication agency ZIBERT+FRIENDS.

Interactive Book about the BMW Art Journey
The first installation was dedicated to BMW Art Journey, a joint initiative of BMW and Art Basel that enables young artists to take a journey of their choosing. With the aid of an interactive book, visitors could explore the Art Journey of the artist Samson Young, who travelled to five continents to document iconic bells. The lavishly designed pages of the book and the animations enabled them to experience how Young turned the sonic backgrounds he had recorded into visual works. Following the Gauguin exhibition at the Fondation Beyeler, this was the second use of iart's interactive book, and it also reflected a further refinement: this time it was coupled with a spatial projection that supplemented the content of the book with information about the route of the journey.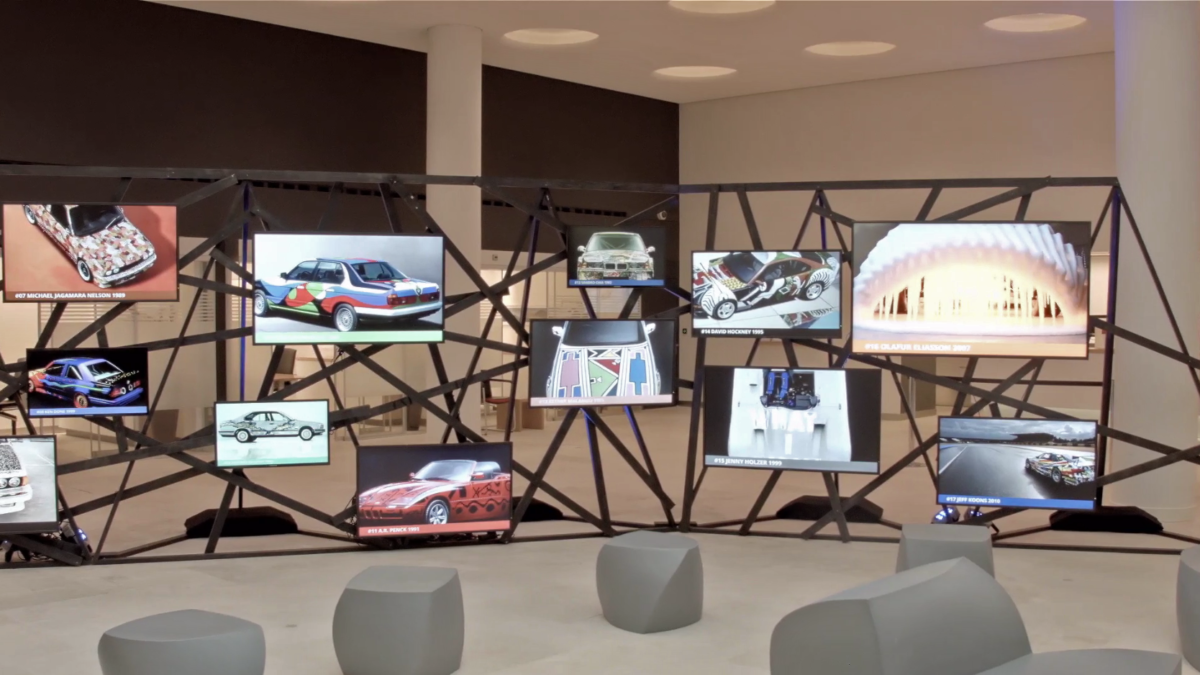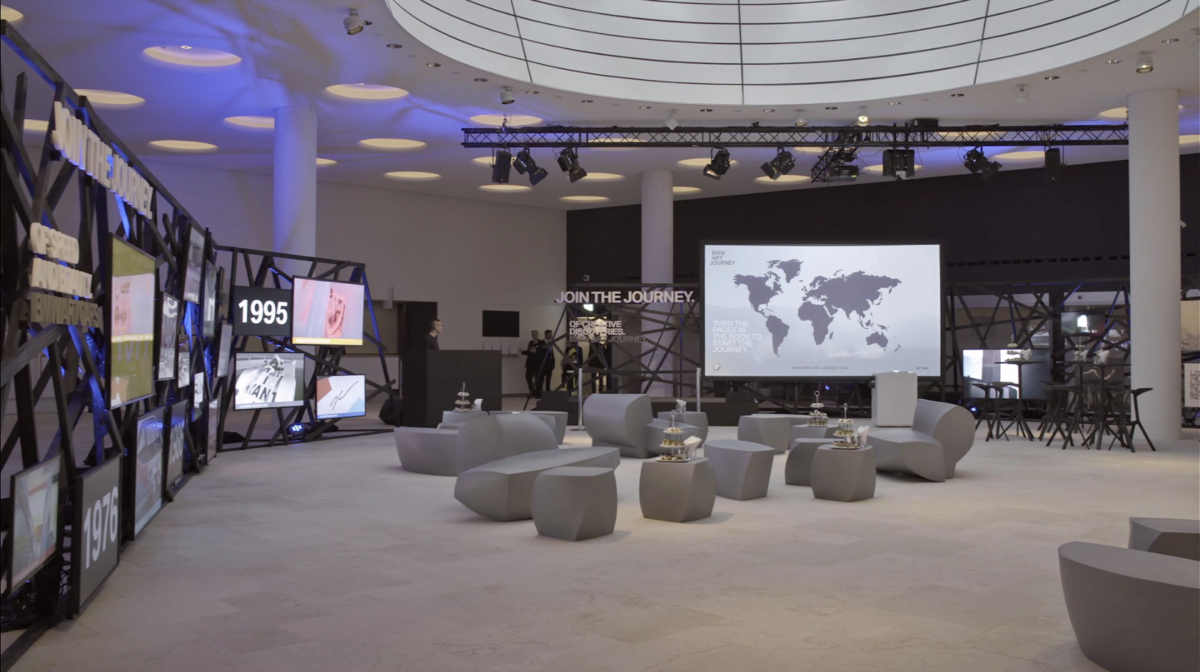 Installation Consisting of 17 Screens
A second, atmospheric spatial installation enabled visitors to immerse themselves in the forty-year history of the BMW Art Car Collection. Cars designed by artists such as Roy Lichtenstein, Andy Warhol, and Jeff Koons were shown on seventeen screens. The screens of various sizes presented synchronized historical videos on the individual car projects as well as graphic animations, thus providing insights into a long-standing art initiative by BMW.
Opening

2016

Location

Basel

Client

BMW

Partners

Stockwerk 1WUNDERLANDZIBERT + FRIENDS

Services

2D/3D DesignTechnical PlanningSoftware DevelopmentSystem IntegrationInteraction DesignAudiovisual Production