Museum of History Bern
Qin – Temporary Exhibition
Context
From 15 March to 17 November 2013, the Bernisches Historisches Museum presented the exhibition "Qin – The eternal emperor and his terracotta warriors". The exhibition focused on the First Emperor Qin Shi Huangdi and his monumental tomb with its famous terracotta army, discovered by peasants in 1974 and a UNESCO World Heritage Site since 1987.

Journey with Warriors
iart contributed the media productions and installations to the temporary exhibition. Approximately 220 fascinating original exhibits from museums and archaeological institutes in China revived the world of the First Emperor. Embedded into the exhibition design by Holzer Kobler Architekturen and the multimedia installations by iart, the exhibits took the visitors on an eventful trip starting before the time of Qin, witnessing the rise of the First Emperor, his world and his death, and ending in the present.

Animations
The exhibition was accentuated by projections and spacial sound, mainly serving the narration and staging of the objects: With an animated shadow theatre, the discovery of the terracotta army came alive, animated maps showed the geographic extension of the Qin Empire, and with slightly moving light the First Emperor gained in radiance. Screens displayed animations and films, complementing the exhibits and putting them into context: A peasant reported retrospectively about his discovery in 1974, animations made the mechanisms of weapons comprehensible and previously undefinded details of objects were highlighted.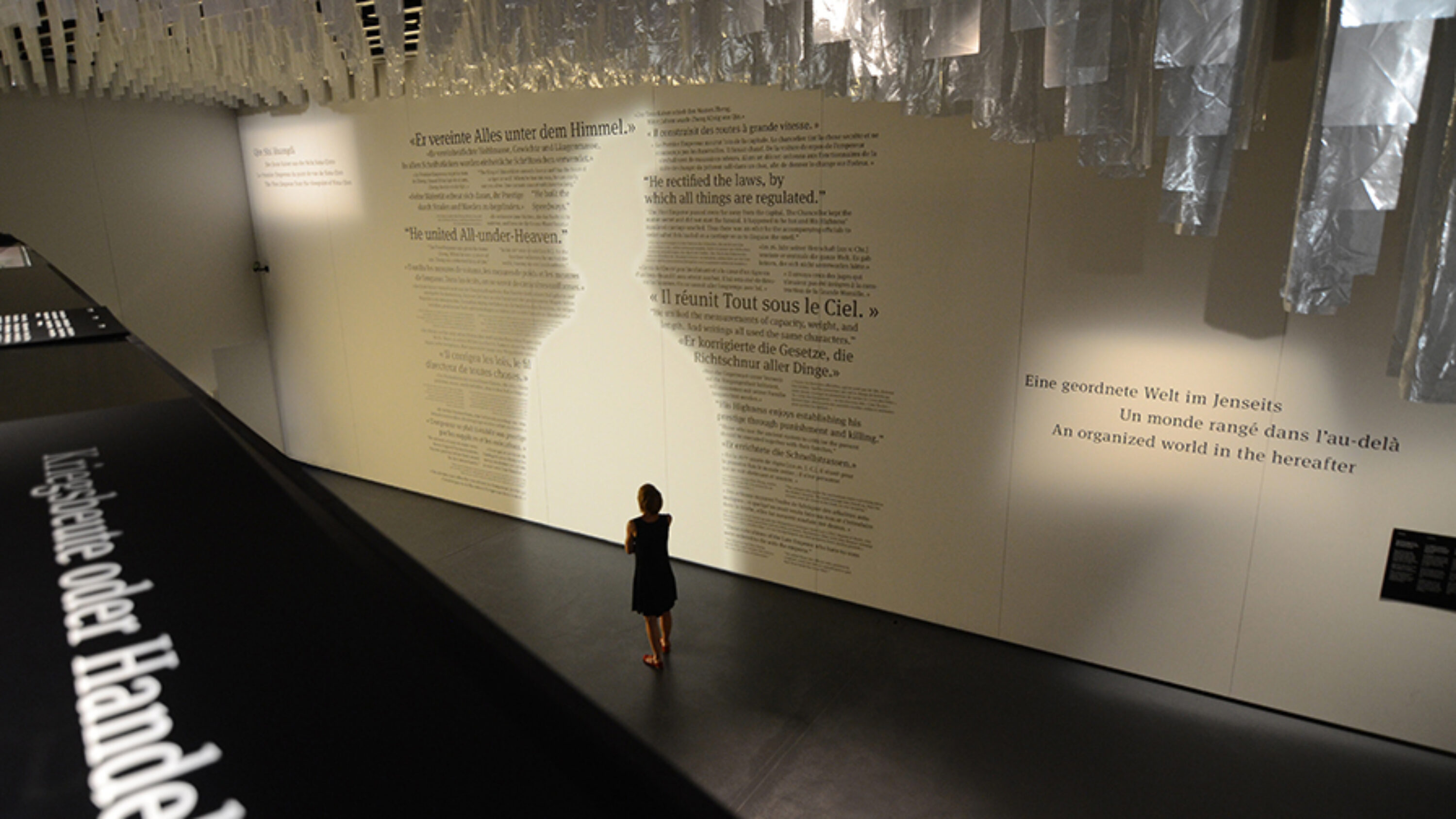 Opening

2013

Location

Bern

Client

Bernisches Historisches Museum

Partners

Holzer Kobler ArchitekturenmodulwerkBenedikt Wolfgang SchieferCri Bertozzi

Services

2D/3D DesignTechnical PlanningSoftware DevelopmentSystem IntegrationProcess ManagementRequirements ManagementOperationCoordinationContent DevelopmentMaintenanceControlling

Photos & Video Footage

Museum of Qin Shihuang Terracotta Army, Xi'an (China), iart